Please don't order off this website unless you msg me with a heads up to
All outfits on this site are available at my other sites (below).  Take note of the outfit names so as to search them on my main sites. 
Why?  I may not see the order in PayPal cause I get very few orders here.  My main website is leatherandlacz.com.  Or if you prefer Etsy.com/shop/Yourstripperoutfits is a clone store.
CLICK ANY LINK TO SEE MORE STYLES & COLORS.   Each menu item below has many different designs only one is shown here.
Quality Guarantee-All thongs are lined.  All outfits are hand made custom designs made with the highest quality spandex 4 way stretch fabric prewashed to remove chemical sizing.  Returns & Exchanges are welcome.
 I use Spandex World & Sy Fabrics. I use 4 way stretch.  Excepting some stain spandex is 2 way stretch.   If you want to choose your own fabric go to those websites and send me a photo of fabric.  Message me for answer in 24 hours at https://leatherandlacz.com/contact-us That's my message board on my Etsy website.  I generally answer all messages(unless they are spam).
All the Outfits at leatherandlacz.com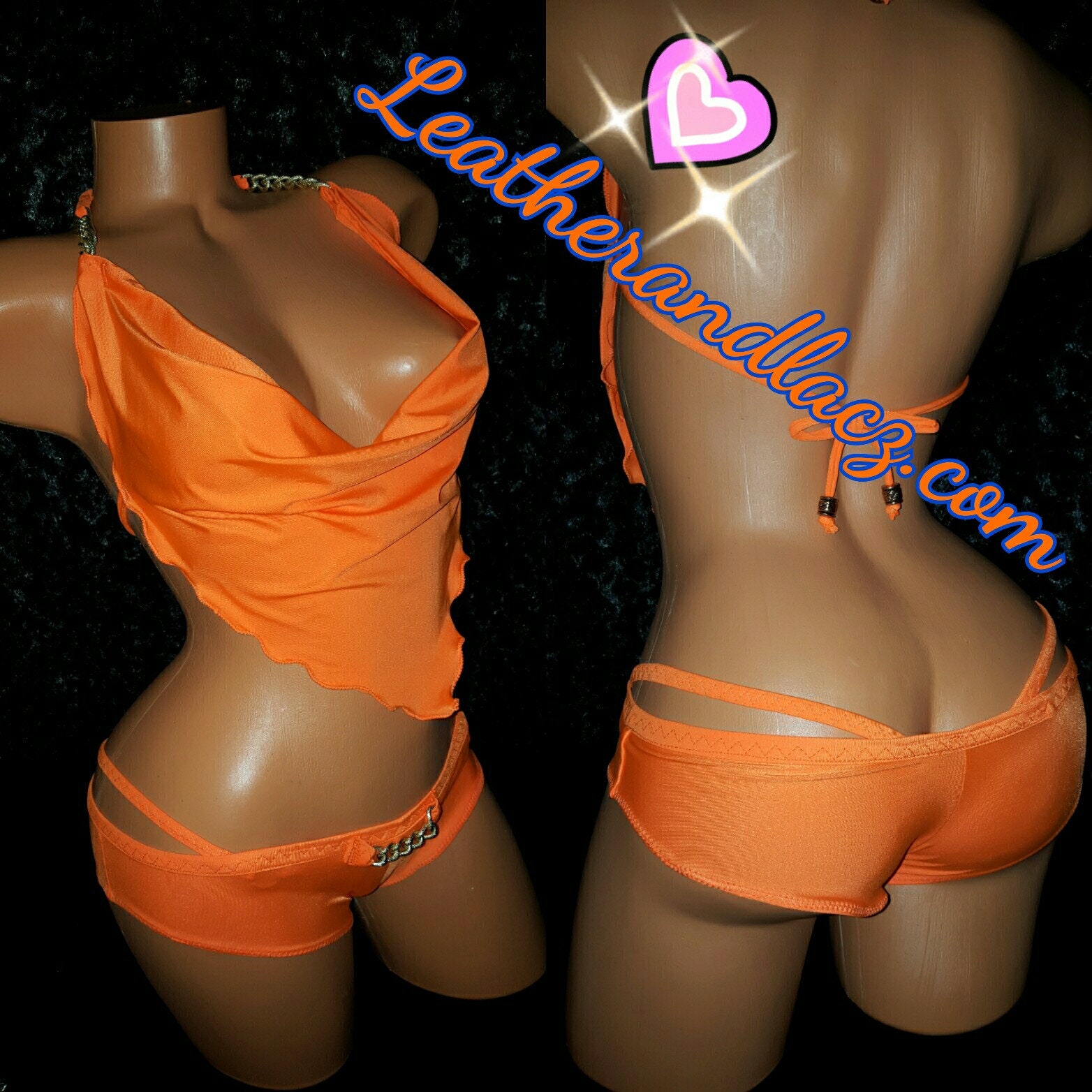 Click to see all the fetish-cage-outfits/designs
8.  Hoodies Sets Stripper Exoticwear
10. Onesies (One Piece Outfits w/thong)
17.